Celebrate the New 2019 Porsche Cayenne with Cocktails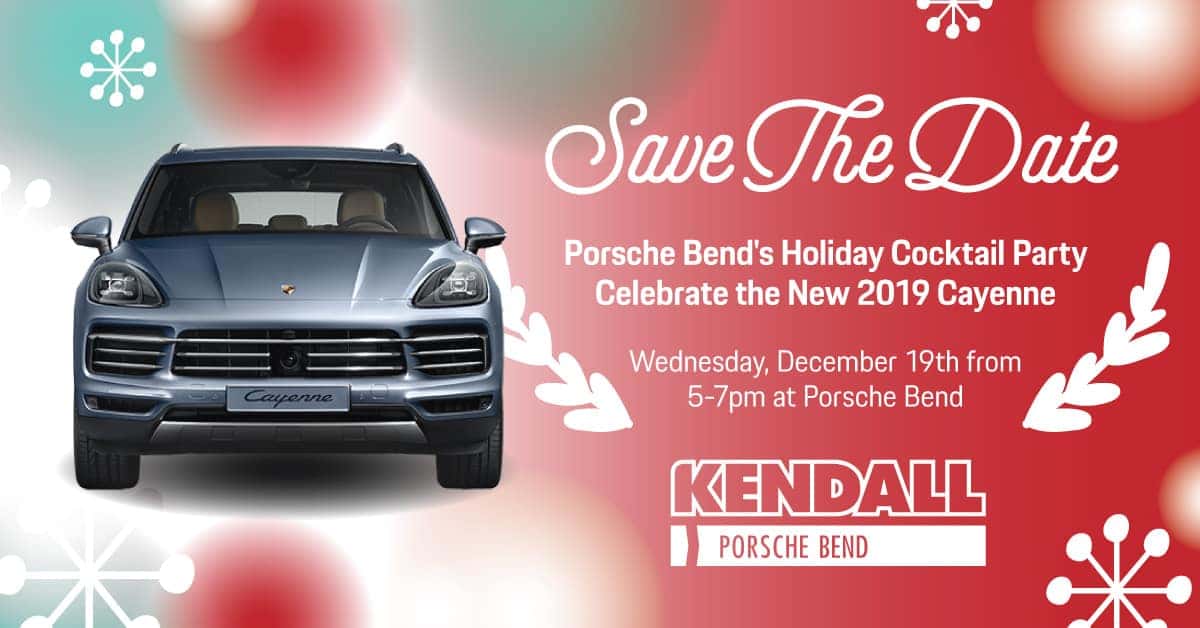 You've been good this year. So, why not treat yourself to a fun night of luxury cars and cocktails?
Save the date for an evening with Porsche Bend to welcome our guest of honor – the stunning brand new 2019 Porsche Cayenne – with a fun-filled holiday cocktail party. Porsche's newest Cayenne model features breathtaking technology, unmatched comfort, and cutting-edge efficiency. It's the sports car with seating for five that you truly have to see to believe.
Enjoy cocktails, wine, beer, and appetizers as you help us give a warm holiday welcome to the new 2019 Porsche Cayenne.
When: Wednesday, December 19th | 5:00-7:00 p.m.
Where: Porsche Bend | 1055 SE 3rd St, Bend, OR 97702
RSVP by calling (541)-322-1828, emailing bendimportsevents@kendallauto.com, or clicking the RSVP button below.